News

---
Top 10 Tips for Business Travel
Reduce your chances of experiencing travel disruption by preparing appropriately and using our travel tips for your upcoming corporate trips
When managing corporate travel in 2023, travellers may experience unexpected obstacles threatening an otherwise smooth travel experience. Planning effectively is a must when travelling for business to reduce the opportunity of potential travel disruption delaying your plans.
For this blog we have shortlisted our top ten tips for business travel in 2023, helping to establish a seamless corporate travel experience with every trip.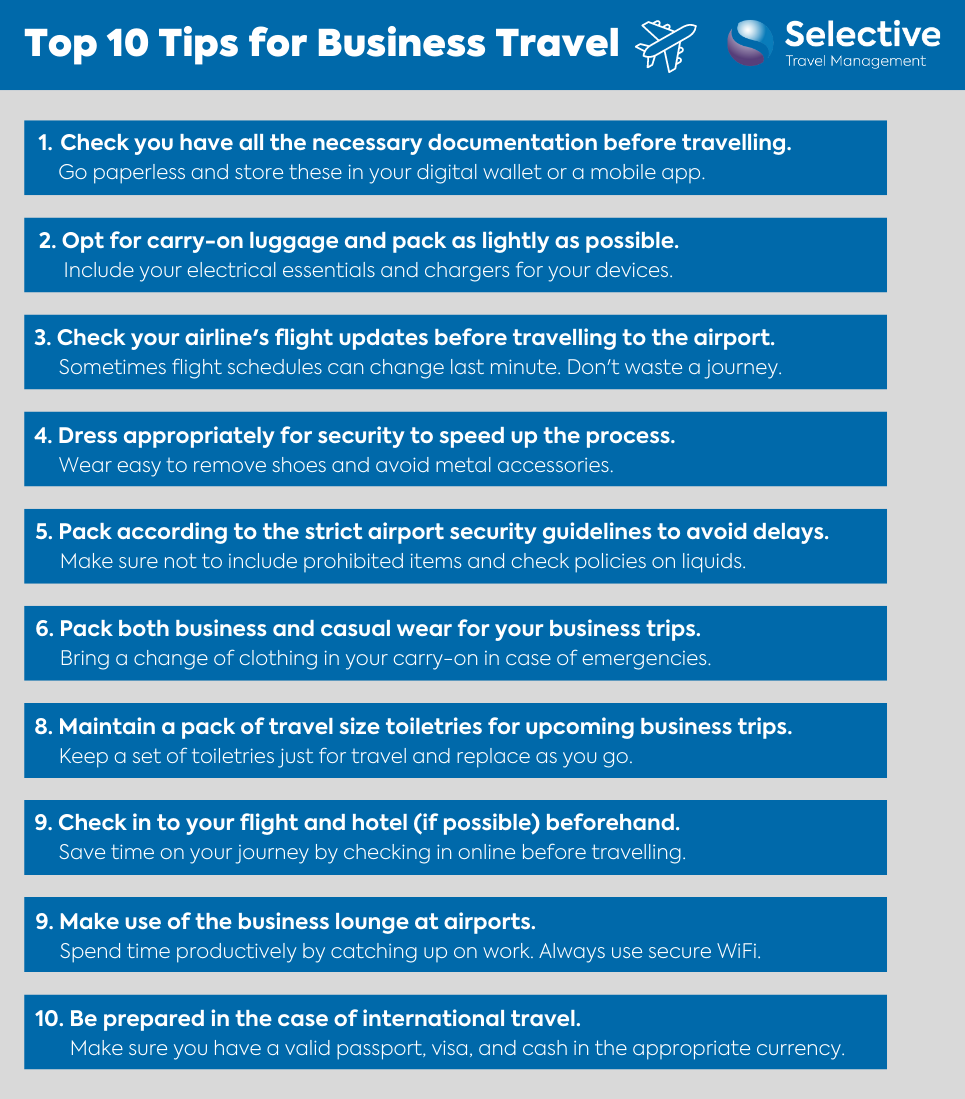 At Selective Travel Management, we effectively manage business travel from the beginning to the end of your journey. Through innovative technology, we can pinpoint traveller locations and manage disruption in the case of delays, cancellations, or emergencies. We also provide an in-house out of hours 24/7 emergency service to support you when you need it most.
---
If you would like to have your Business Travel Simplified, then speak with a member of our team on (028) 9038 9007 or email hello@selective-travel.co.uk