News

---
Guest Blog: 10 Insider Tips for the Business Traveller
Written by Olivia Mehaffey
As a professional athlete who has travelled the world, I am well accustomed to the perks and pitfalls that come with getting from A to B. For that reason, I thought I'd share my top 10 insider tips for the business traveller, drawing on my own knowledge and experience as someone who regularly commutes for their career.

Baggage policies can differ dramatically from one airline to the next as far as weight and dimensional restrictions are concerned. Research your baggage allowances in advance if you want to avoid your oversized baggage attracting oversized fees (or even better - let Selective Travel Management do all that for you!).

In my hand luggage I carry sanitizer and mini sized 'freshen up' toiletries, all in those ubiquitous ziplock bags, ready to present at security checks. Airline food can actually be very good these days, but I always pack a couple of protein bars and a little fresh fruit in my hand luggage so I can snack healthily when the mood takes me.

Travel days are stressful enough. Airlines will usually stipulate when you should arrive for check in but be sure to factor in such variables as the potential for traffic disruption en route to the airport. Giving yourself a little 'buffer room' between connections will decrease your anxiety levels and may even allow you to catch up on last minute work.

A comfortable, quiet space with Wi-Fi connection, power sockets, food and drink, and often showers (even spas, particularly if you're travelling in the Far East!) can really take the stress out of travel.

As an athlete I am obviously firmly focused on keeping my fitness regime going, whatever the circumstances, but you don't have to be super-dedicated to tackle some stretches, knee lifts, leg circles or neck rolls. Even strolling around will help you shake off that jaded feeling and, if you find yourself killing time in an airport, try some power walking. For long haul flights make sure you stand up multiple times on the plane, this will help to prevent the risk of injuries especially in the lower back.

Before you indulge in a glass or two of wine (or even something stronger) remember that alcohol impacts negatively on everything from sleep to muscle performance and recovery. Avoiding alcohol while flying will also help decrease swelling. When travelling I am always aware of my water intake and try to make this a priority

You could just wait until you get home when you can spend a merry hour or two fishing tattered receipts out of pockets and various bags, but carrying a plastic wallet in your luggage might provide you with a simpler solution. It's also a great idea to snap a pic of every receipt as you get it which will give you a date-ordered checklist and a digital copy in case you lose any paper receipts.

If you do have to go straight from arrivals into a meeting, why not take your business outfit in a suit carrier so that you can execute a swift change and arrive looking cool, calm and collected.

If you're a regular traveller I'd suggest investing in really good noise cancelling headphones so you can retreat into your own world when you need to … and don't forget to carry a power bank. Also, never leave home without your trusty universal adapter: a really robust one, with fast charge USB ports. GPS tracking tags make my life easier as it means I know exactly where my bags are at all times.

You want your suitcase to stand out from the crowd, so a bold colour or pattern is great. Most cases have an integral lock, but it's a great idea to have a back-up combination padlock. Make sure your luggage is clearly labelled (never with your home address) … and take a photo so that, if it goes missing, you can show airport staff what you're searching for.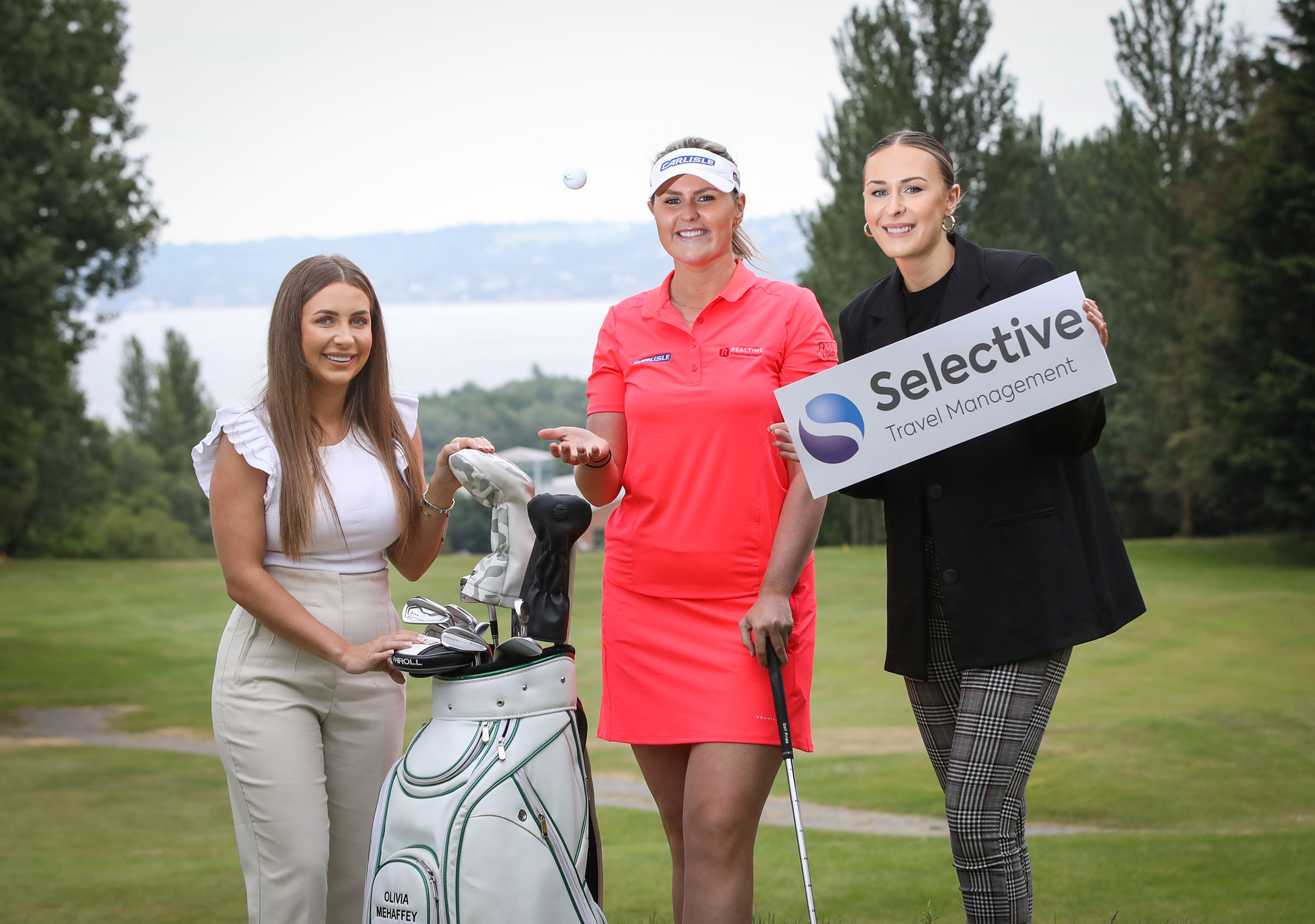 ---
If you would like to have your Business Travel Simplified, then speak with a member of our team on (028) 9038 9007 or email hello@selective-travel.co.uk