News

---
Introducing Simple Solutions for a Complex World
If the world really is such a small place, how come travel is so complicated?
Cutting through the global complexities is Selective Travel Management, one of the UK and Ireland's fastest growing Travel Management companies, famous for creating simple solutions which allow business travellers to concentrate on … well, doing business.
The company is set to launch the latest cutting-edge improvements to its game-changing bespoke online booking tool this month at the Business Travel Show, Europe's largest exhibition and conference for the specialist sector. The new version of the unique corporate booking facility is even easier to use, bringing robust and reliable real-time info and support to on-the-move executives whilst providing the procurement professionals back home with the reassurance of outstanding value, and transparent data perfectly tailored to meet their corporate objectives and buying policies.
Managing Director, Keith Graham, is confident that these latest upgrades will reinforce Selective's positive standout in a demanding marketplace.
He says, "This latest incarnation of our broad based and absolutely unique technology platform, demonstrates in practical fashion our ongoing commitment to continuous improvement. We've obviously enjoyed the success and recognition which flowed from the launch of our original HUB, but we aren't resting on our laurels. We're harnessing developments in technology and advancing understanding of the sector in order to maintain our lead position.
"Our team of in-house experts gives us a unique capacity to provide our customer base with a single central resource with the flexibility and versatility to meet their diverse travel requirements without compromising on the outstanding personal service which remains our hallmark. Rather than offering a one-size-fits-all solution, their talent facilitates a whole new level of customisation, allowing us to bring to every client a fully tailored service adapted to reflect their unique business priorities and travel permutations.
"Improved technology makes the new improved version even easier and more intuitive to use, whilst adding powerfully to its scope. Importantly, it also reflects the crucial importance of sustainability to contemporary businesses and to individual travellers. In our complex world, HUB with its enhanced online booking tool also helps travellers easily to navigate the myriad factors which can disrupt even the best laid travel plans … making Duty of Care fuss-free, even at a distance.
"At Selective Travel Management we understand the pressures which corporate travel imposes on businesses and organisations, from financial consequences and supporting staff who may be on the other side of the world to environmental impact. Our mission is to simplify every aspect of travel management with robust, accessible solutions and positive personalised partnerships which go a long way to restoring the joy of travel in a complex for world that remains full of opportunity for the well-prepared business traveller."
Buyers can meet the Selective Travel Management team on Stand K63 at Business Travel Show Europe, which takes place 28-29 June at ExCeL London.
Visitor registration is open now at www.businesstravelshoweurope.com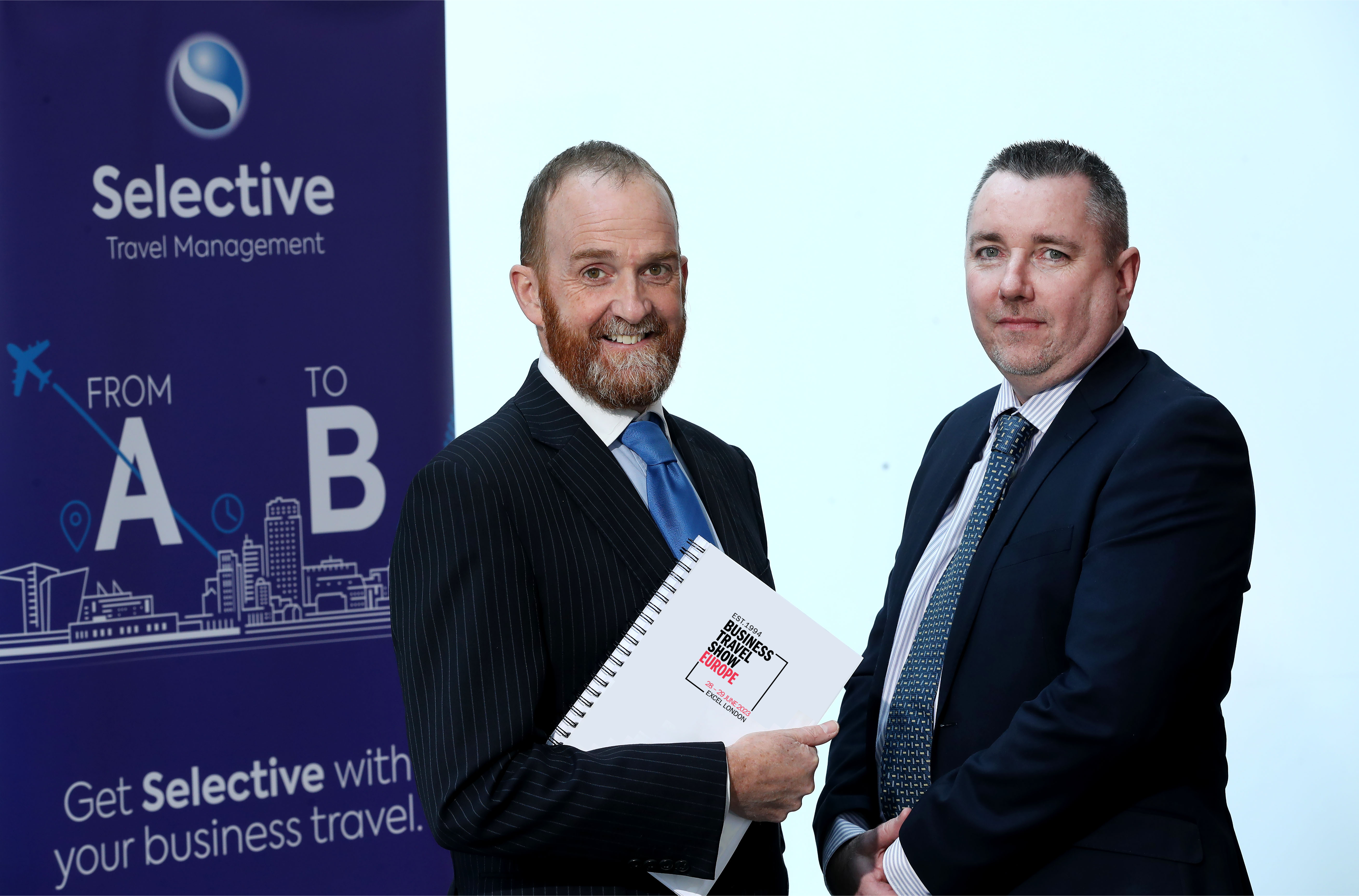 ---
About Business Travel Show Europe:
Business Travel Show Europe, held annually in London since 1994 and presented by The BTN Group, is the place where travel buyers, procurement and bookers from across Europe go to start, improve, or benchmark their travel programmes.
Focusing solely on business travel, it brings all the innovations, knowledge, and contacts together into one place to allow buyers and bookers to put the corporate traveller at the heart of every story. The unique hosted buyer programme brings many top-level decision-makers to the show with a minimum £1million travel budget.
The show provides a forum for the industry to talk travel, learn new practices and exciting new techniques, and meet with colleagues and network. It is a show where the industry comes together to do business effectively.