Experience a smooth and seamless journey with Selective Travel Management
At Selective Travel Management, we want to make sure our clients experience a smooth and seamless journey, from the booking process through to the journey itself. We can assist clients with the booking process and can advise them on the most suitable type of transport for their trip, depending on their trip location, trip requirements and time schedule.
If you're on a tight schedule or need to travel long-distance, then hiring a car may be the right choice for you. Hiring a car might also be the cheapest and most environmentally friendly way of reaching your destination and you won't need to worry about timetables or getting to the station.
Hiring a car doesn't need to be complicated - it's a straightforward process so long as you fill in the required details and have a licence that meets the rental's requirements.
By following our car hire procedure, you can have a smooth and safe journey that will allow you to focus on your business trip and the task at hand: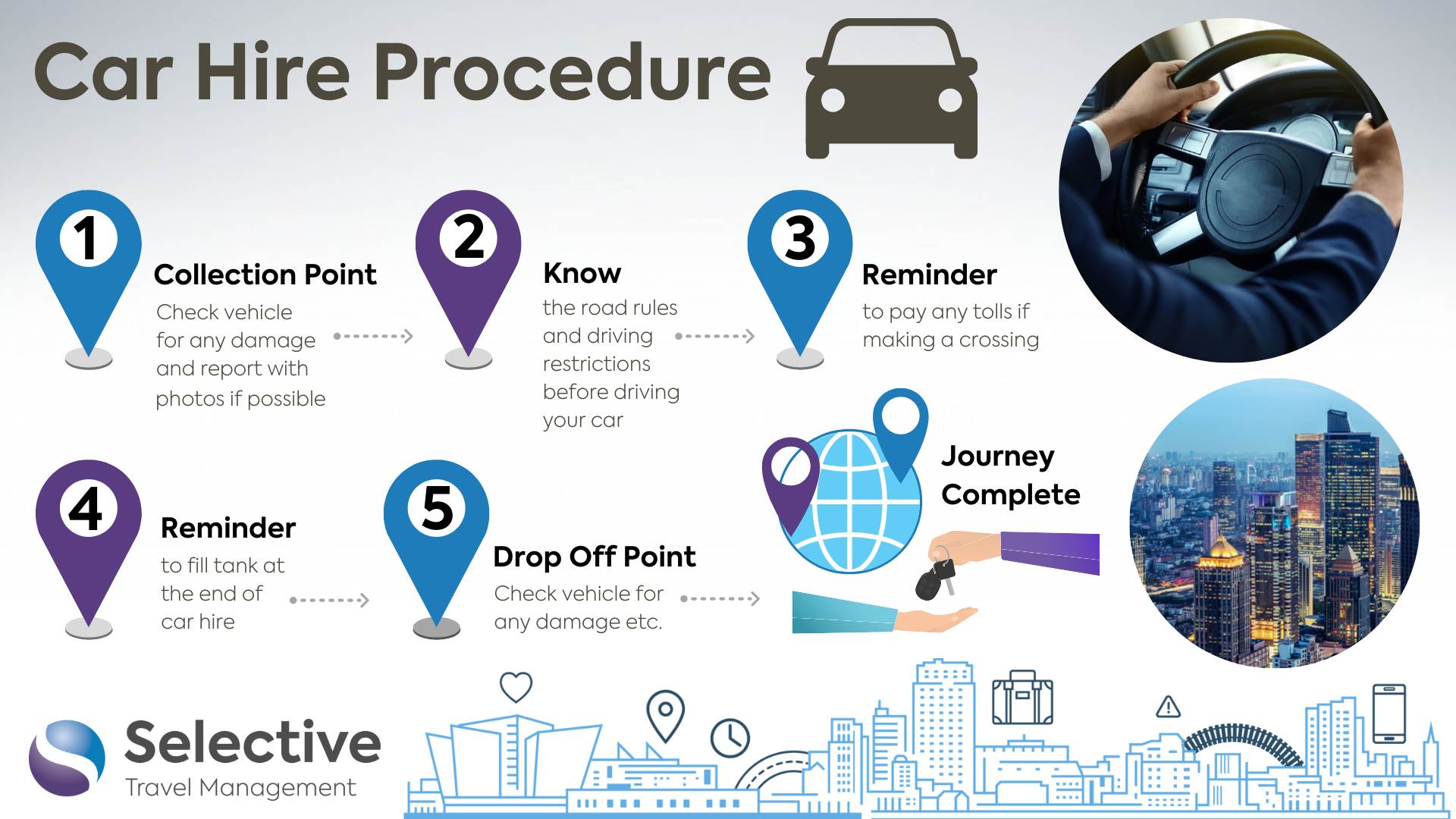 ---
If you want to find out more about our car hire procedure or discuss if car hire is the most suitable type of transport for your trip, then speak with a member of our team on (028) 9038 9007 or email hello@selective-travel.co.uk