News

---
Top Cities for Bleisure Travel in 2019 – Toronto
Remaining at number 5 in the top cities for bleisure travel in 2019 is Toronto, one of 8 North American cities within the top 20
As Canada's most populous city and the 4th largest city in North America, Toronto is Canada's top business travel destination for domestic and global travelers alike. With its central location between New York, Chicago and Montreal, over half the U.S and Canadian population are only a 90 minute flight away. Specialising in the financial services sector, Toronto is the financial capital of Canada and the fastest growing financial centre in North America, with 5 of Canada's largest banks headquartered here. Famous for its diversity, Toronto is considered by many as the 'world's most global city' with 50% of the population born outside Canada. So if you're planning on travelling to Toronto in 2019, and have some time on the side for a bit of leisure, let Selective Travel Management guide you on this sophisticated, cosmopolitan city…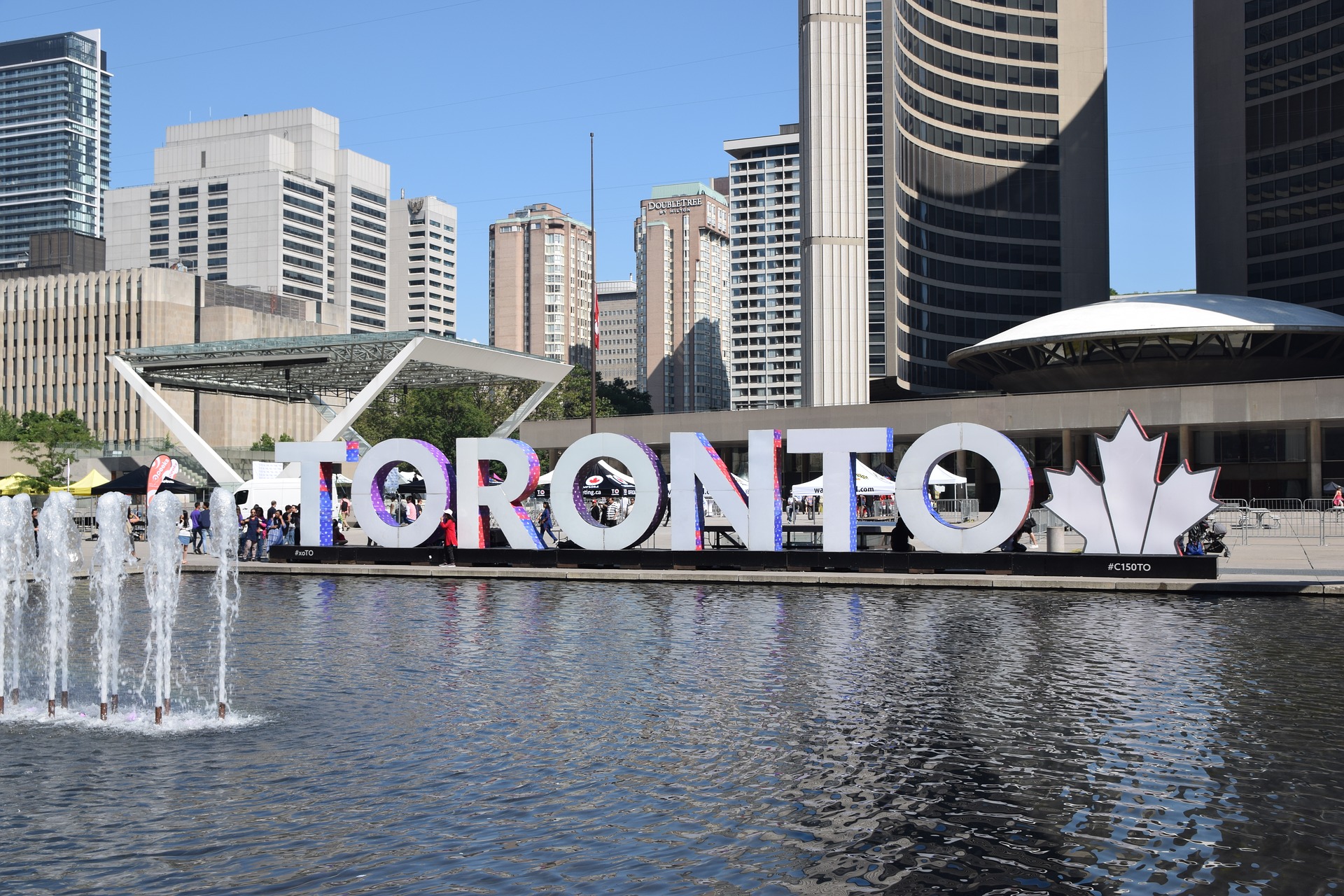 Top 10 Things to See and Do
1. CN Tower
Probably Toronto's most iconic landmark, the CN Tower held the record as the world's tallest free standing structure for 32 years until 2007 and is still the 3rd tallest tower in the world. Visitors can accelerate to the top in 58 seconds inside glass fronted elevators and observe magnificent views over the city from 3 observation floors including a glass floor and EdgeWalk, the world's highest outdoor walk on a building. The tower also has a 360 degree revolving restaurant offering award-winning Canadian cuisine. A 'must-see' landmark, especially when illuminated at night.
2. Niagara Falls
Located around a 1.5 - 2 hour drive away from Toronto, the Niagara Falls were one of the most popular tourist attractions in 2018 and are a perfect escape for those with a bit of extra time on their business trip. Made up of 3 waterfalls on the border between Ontario and New York, you can view the falls from land, cruises, helicopters, jet boats, the Skylon tower and cable cars. The Niagara Falls also has a strip (Clifton Hill) with shops, restaurants, a beer garden, a casino and a haunted house.
3. Toronto Islands
The Toronto Islands (also called Toronto Island Park) are located on Lake Ontario and consist of a group of 15 islands inter-connected by pathways and bridges. Visitors can walk from one end of the islands to the other (approx. 5km long) or take a boat ride around the islands. With everything from beaches, bikes, and canoe and kayak rentals to a theatre, amusement park and restaurants, there is sure to be something to suit everyone!
4. Visit a Museum
Canada's largest museum, The Royal Ontario Museum, opened in 1941 and exhibits art, culture and nature from around the globe and across the ages. With over 6 million objects and specimens to marvel at, this is definitely one for the museum enthusiasts. Toronto's other famous museum, The Art Gallery Ontario, has a collection of more than 90,000 pieces of art and is one of the largest and most distinguished art museums in North America.
5. Hockey Hall of Fame
If you are looking for a museum more unique to Canada, then the Hockey Hall of Fame is sure to suit you. A shrine to Canada's national sport, this museum honours the achievements of the greatest stars of ice hockey with everything from memorabilia and NHL trophies to exhibits about players, teams and the National Hockey League.
6. Watch a baseball game
If sport is what you are interested in, then why not watch a baseball game at the Rogers Centre. Now home to the Toronto Blue Jays and previously the Toronto Argonauts, it is truly a sight to see. Make sure to check their website for the latest schedule and tickets.
7. Visit the districts
Just like any other major city, Toronto has a number of different districts you can visit to experience the vast array of life and culture living within the city. The Distillery historic district, previously a whiskey distillery, is one of Toronto's most popular attractions and features brick-lined streets and restored Victorian industrial buildings. For something a bit livelier, the entertainment district is the place to go. Home to theatres, clubs, restaurants and a number of attractions, this is the heart of the city. Make sure to visit the St. Lawerence Market, which specialises in food and has over 200 vendors selling everything from fresh pasta and lobster to artisanal bread. The Kensington Market is located to the West of Chinatown and has a bohemian vibe with a number of independent stores, restaurants, bars, and shops and sometimes a festival or two!
8. Ripley's Aquarium of Canada
Located in the entertainment district at the bottom of the CN tower, Ripley's Aquarium of Canada is billed as one of Toronto's newest and top attractions. Immerse yourself in a world of 20,000 aquatic animals from crabs, shrimp and stingrays to sharks. The aquarium also features North America's longest underwater viewing tunnel.
9. Steam Whistle Brewery
Another of Toronto's most popular attractions, the Steam Whistle Brewery is a designated National historic site and was previously home to the Canadian Pacific Railway steam locomotive repair facility. Bought over in 1998, it is now home to a Pilsner brewery and offers tours to the public (with plenty of free beer included!)
10. Toronto Food Tours
Toronto is known for being a top foodie destination and has a number of food tours on offer where you can taste both local and worldwide cuisine. Most of these tours visit the St. Lawerence and Kensington Markets with private food tours also available. The best local cuisine to try include Canada's national dish, Poutine (essentially a cheesy, gravy chip) and pea soup.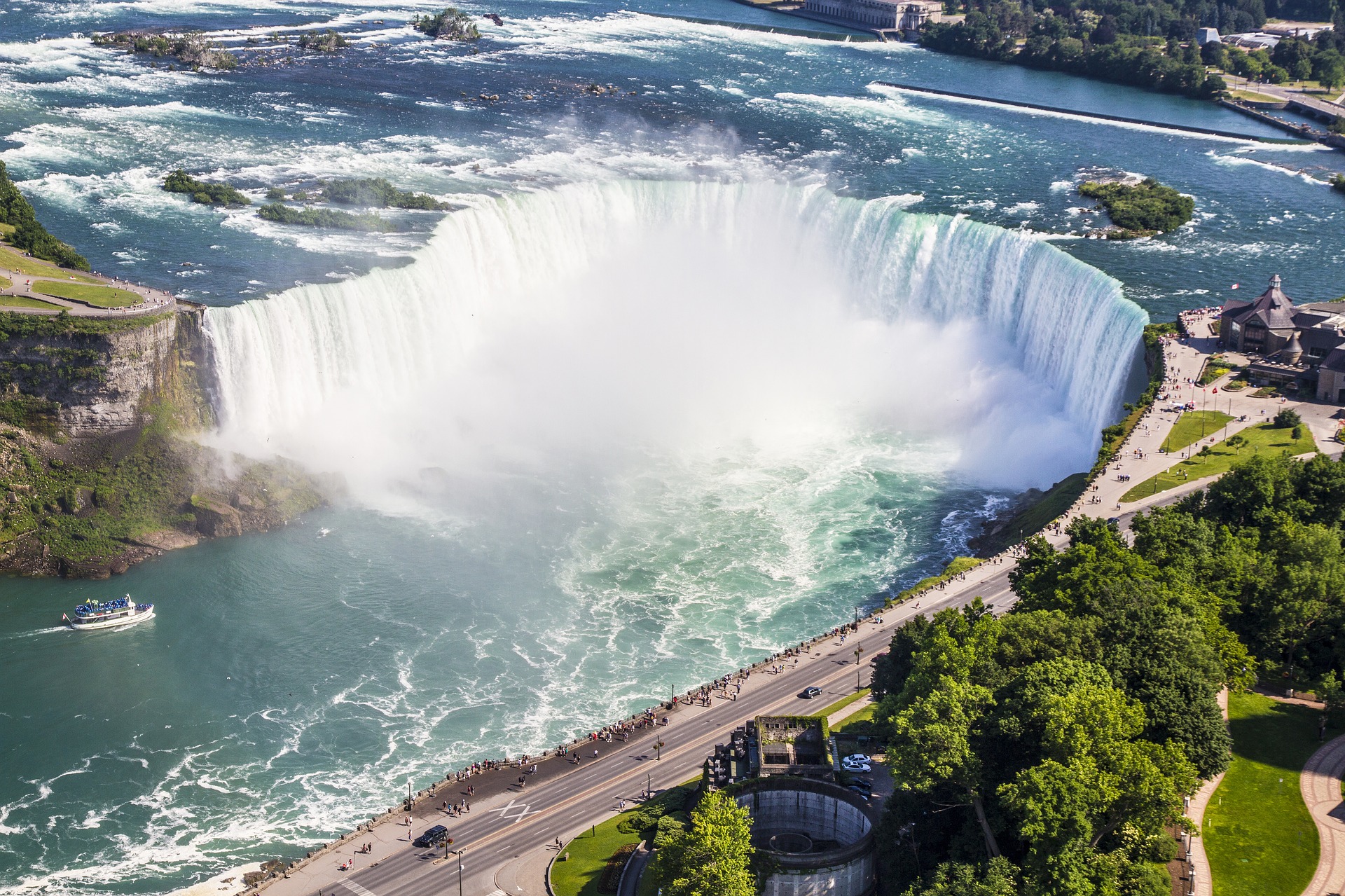 If you would like a more comprehensive guide on all things Toronto, then visit Time Out
---
If you would like to have your Business Travel Simplified, then speak with a member of our team on (028) 9038 9007 or email hello@selective-travel.co.uk