News

---
5 Top Tips for Travel During the Busy Christmas Period
How to Breeze through the Freeze
Christmas is supposed to be a peaceful time of year. A time for eating, drinking and being 'merry' or relaxing and putting your feet up at the fire (it is called a 'holiday' after all). But for many of us, Christmas can be a stressful time of year, and for none more so, than those travelling during the busy festive period. Whether you are travelling ho, ho, home for the holidays or celebrating in a different country, Selective Travel Management has got you covered with 5 top tips for travel this Yuletide season…
5 Top Tips
#1 Plan in Advance
Just like any other time you're travelling, it is better to plan your trip in advance. With added pressures at Christmas time, such as remembering to order the turkey or trying to recall the name of that expensive perfume your partner asked for, it can be easy to forget the travel essentials. To prevent this from happening, make a list of all the things that you to need pack a few weeks before your trip (and don't leave packing your suitcase until the night before). Check that your passport is still in date before booking travel and don't forget to ensure you have travel insurance cover. Buy a folder to keep all of your travel documents in, such as your passport, visa, boarding pass and the name of your hotel. Alternatively, you could 'go digital' by storing travel documents on your phone and checking in for your flight online, saving you time at the airport; however, it is still safer to have a paper back up just in case your phone runs out of battery or decides (like most technology) not to work.
#2 Leave Early
With Christmas being the second busiest time of year for travel (after summer), it's better to leave early, allowing extra time for any unexpected mishaps along the way. Traffic may be heavier than usual and airports busier, so be prepared to spend longer travelling than you usually do. As Christmas falls over the winter months, expect that bad weather could negatively impact your journey. Snow, ice, rain and storms can cause delays for all types of travel, so make sure to check flight and rail statuses before leaving and be prepared for cancellations (including a back-up plan). If roads are icy, make sure to drive slowly and only if necessary. You should have an emergency car kit in case of a breakdown or accident.
#3 Avoid Peak Travel Dates
If possible, avoid travel during peak dates over Christmas. For many of us, work schedules mean that we only have a short amount of time off, so think of dates when people are going to be maximising the most out of their trip home/away. For air travel, the cheapest time to fly is on Christmas Day followed by Christmas Eve. The dates just before Christmas and just after Christmas are more expensive, so if you are lucky enough to have extra time off work then considering flying earlier or later. If you are travelling by road, peak dates are the weekend before Christmas so bear this in mind when planning your trip. The earlier you book your trip, the more likely you are to get a cheaper rate, so make sure to contact us about your booking as soon as possible.
#4 Pack Wisely and Lightly
Whilst it would be ideal to have a Santa moment arriving home with all your gifts for your family and friends, remember you have to pay extra for going over the baggage limit. Pack your essentials first and then weigh your case; if you have any spare room you could purchase a few smaller gifts for your nearest and dearest. Alternatively, just order the gifts online and have them delivered to your home address. If you are going away for Christmas and you want to take a number of gifts for the kids, only take the most important and consider booking an extra suitcase. Do not wrap the presents before going to the airport as security may want to inspect your bag and then all that planning and prepping will have gone to waste. Similarly, if you are taking food or bringing it home make sure to check the regulations for both the airline and country as this could be confiscated.
#5 and lastly – ENJOY
If you are going away then bring some home with you - whether this is a mini Christmas tree, a few small gifts or even some cosy Christmas jumpers - but don't forget to embrace experiencing Christmas in a different country by adopting local traditions or celebrating the holiday as other cultures do. If you want to make Christmas truly magical, go somewhere where the snow is or visit cities famous for its festive atmosphere, such as New York. Whether you're travelling home or away, enjoy spending quality time with your loved ones, stress-free.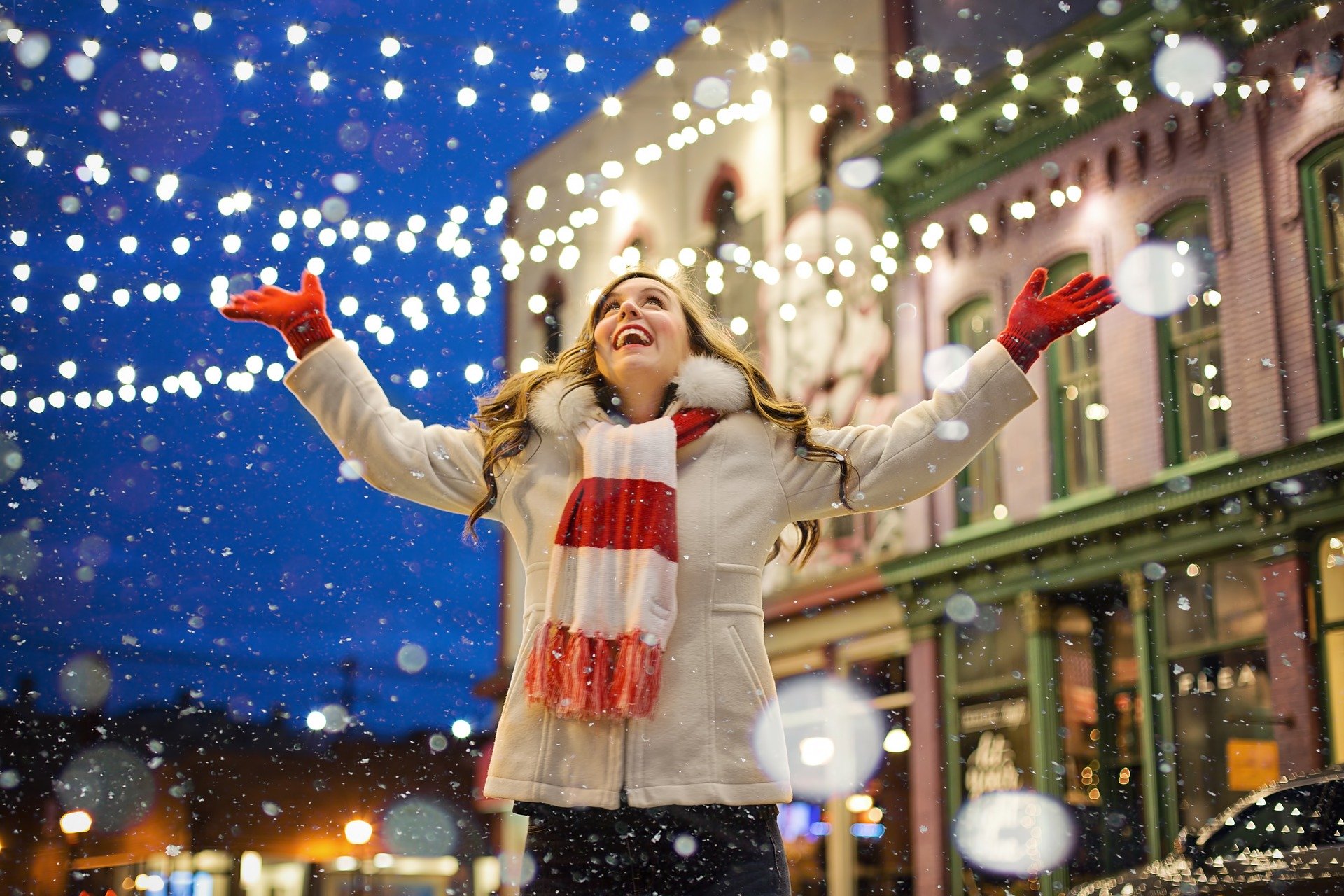 ---
If you would like to have stress-free travel this Christmas, then speak with a member of our team on (028) 9038 9007 or email hello@selective-travel.co.uk