News

---
Selective Travel Management further opportunities for Graduates at Queen's University, Belfast
Our partnership with Queen's University has been longstanding…6 years to be exact, and as one of our top clients, we are continually looking for ways to strengthen and improve that relationship.
One of the ways we decided to do this was by sourcing Queen's students, both current and graduate, for future careers at Selective Travel Management. Just last year, we introduced a 3 month marketing internship for current Queen's students, allowing them to gain the invaluable practical experience of life in the real world of work, to complement their theoretical studies.
In such a climate as today, it is necessary that students gain practical experience in their field of study to increase their chances of employability, and at Selective Travel Management, we are thrilled to work alongside Queen's University to offer aspiring students this opportunity.
After the success of our internship programme, we continued on to hire a Queen's MSc Marketing graduate, Kelly Watson, in a full-time position as a Marketing Executive. Hiring a Queen's student has not only enhanced the ideas and creativity within our marketing department, but has also added value to our business overall. Kelly had the following to say about working at Selective Travel Management:
"When I finished at Queen's University I knew I was going to struggle to find a full-time job, as most jobs in marketing require at least a year's experience. I applied for a placement whilst on the course but was unsuccessful due to circumstances in the internship changing. When the Queen's placement office sent through the job description for Selective Travel Management I applied straight away as I've always had an interest in travel, and I hoped that they would take me on with no marketing experience. After showing my enthusiasm at the interview stage, I couldn't believe it when I was offered the job! I feel very lucky as it was the only job I applied for after graduating and I am thankful that they trusted and believed in me and my capabilities. I've been here nearly 3 months and in that time I have already learned so much about marketing and putting this skill into practice, as well as life in the real world of work. I would thoroughly recommend future Queen's students to apply for an internship whilst on their course of study, and particularly at Selective Travel Management if it is related to their subject matter"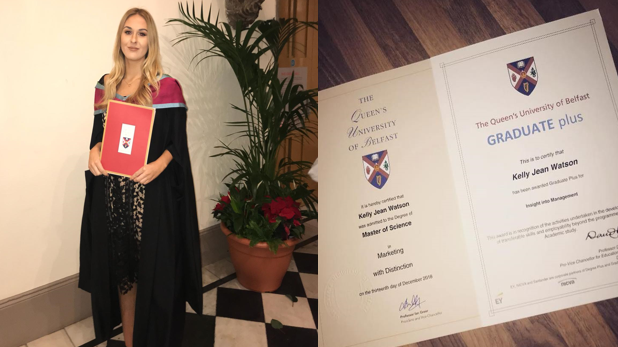 Looking ahead to the future, we would like to strengthen our relationship with Queen's University further, by continuing our internship programme and offering future careers to Queen's graduates at Selective Travel Management.
---

For more information about Internship Opportunities at Selective Travel Management, email marketing@selective-travel.co.uk